Shibu Pass is one of the most famous and popular hill climbing routes in Japan, going through Gunma to Nagano prefectures.
This mountain route is actually national route No. 292 and it hits the highest point among all national routes in Japan, 2,172m.
It's closed during winter time from around November and opens up again around April.
In April and May, there's a snow wall created by the snow plowed to the edge of the road, which attracts a lot of cyclists and motorcyclists to the site.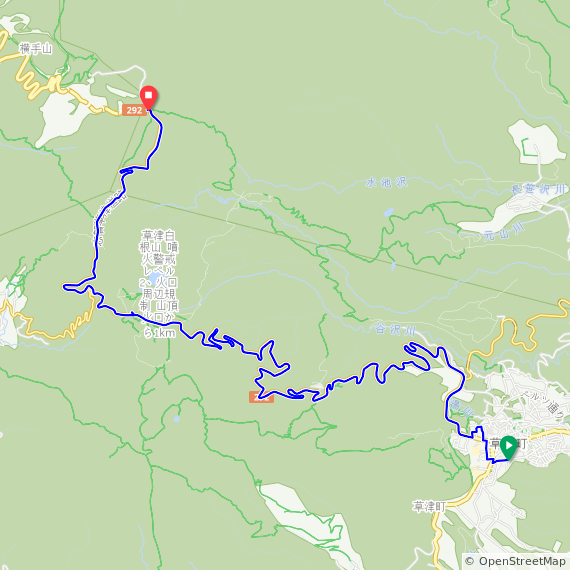 Access to Kusatsu
Kusatsu is well known in Japan as a hot spring town.
There are many hotels and accommodations in the city.
It would be a great plan for you to stay over in Kusatsu after a long hill climb.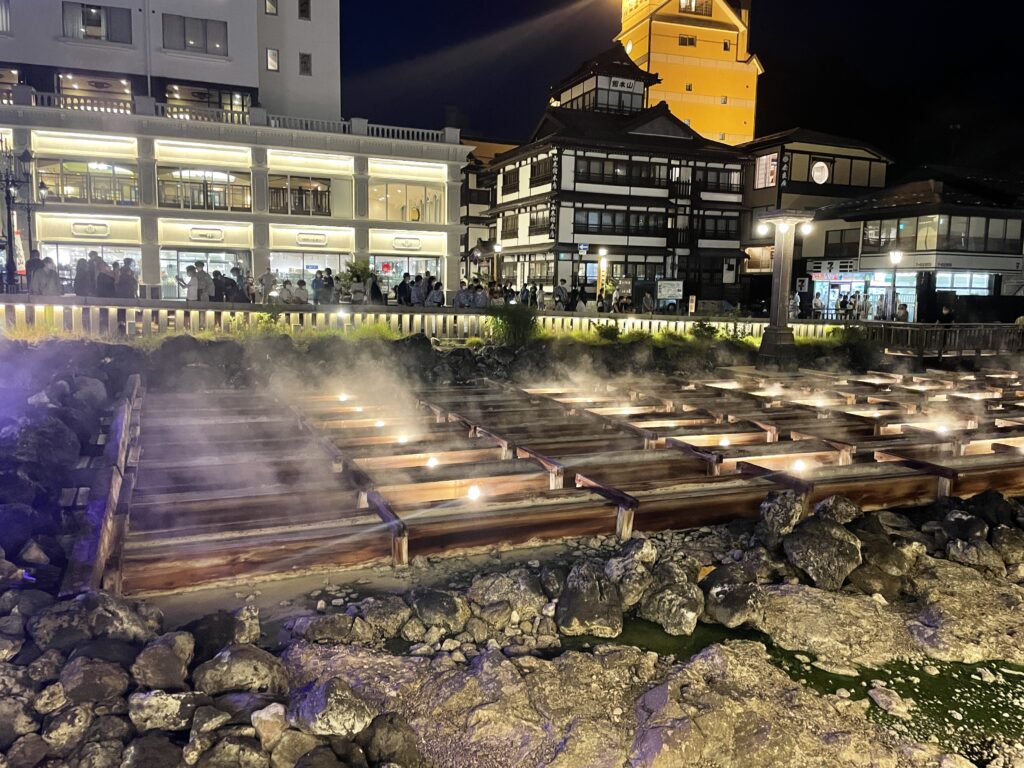 To get to Kusatsu by train, Hokuriku Shinkansen (bullet train) from Tokyo station to Karuizawa, then a bus from Karuizawa Eki-mae to Kusatsu Onsen. It takes around 3 hours.
By car, Kanetsu highway Shibukawa-Ikaho IC is the closest highway exit.
Strava segment "Tour de Kusatsu" starts at Tenguyama rest house, where you can find couple of free car parks.
The distance between Kusatsu city center and Tenguyama rest house is around 1.2km.
Epic route over timberline
Kusatsu city and Tenguyama rest house are already over 1,000m above sea level and the hill climb will be further 1,000m elevation from there.
This already shows how tough (or fun) the hill climb would be!
I tried the route on end of July, it was mostly cloudy and misty, yet the sunshine came out from time to time.
It was around 29 degrees at Tenguyama rest house and it was over 20 degrees all along.
But I would strongly recommend carrying a wind jacket, as it could be pretty chilly going down the hill.
The gradient is quite decent throughout the way, although there are few spots going over 10%.
There are several car parks on the route where you could stop, take a rest and admire the view, if you are lucky enough to have good weather.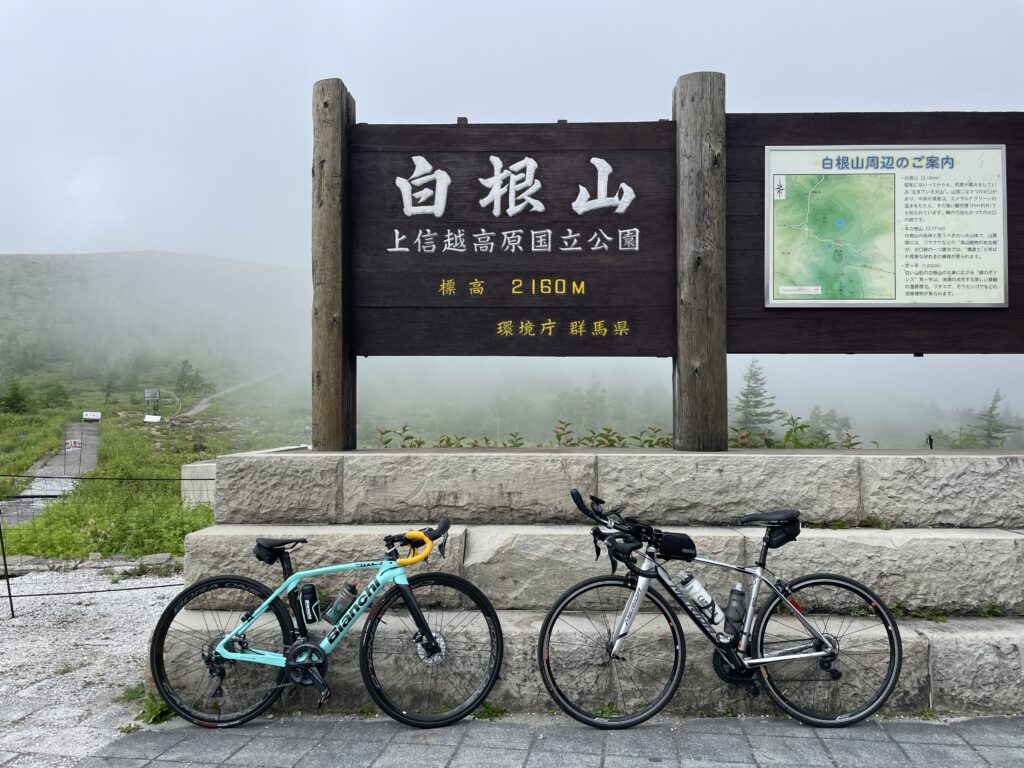 Shibu Pass is the route over Mt. Shirane which actually is an active volcano Level 1.
Volcano activities are well monitored by local authority and there are lots of concrete shelters on the side of the road.
You don't have to worry about that too much but strictly follow the instruction whenever it is given.
There is an area where hydrogen sulfide is coming out from the ground.
You can literally smell it as soon as you get into the area. The area is strictly restricted for a stop.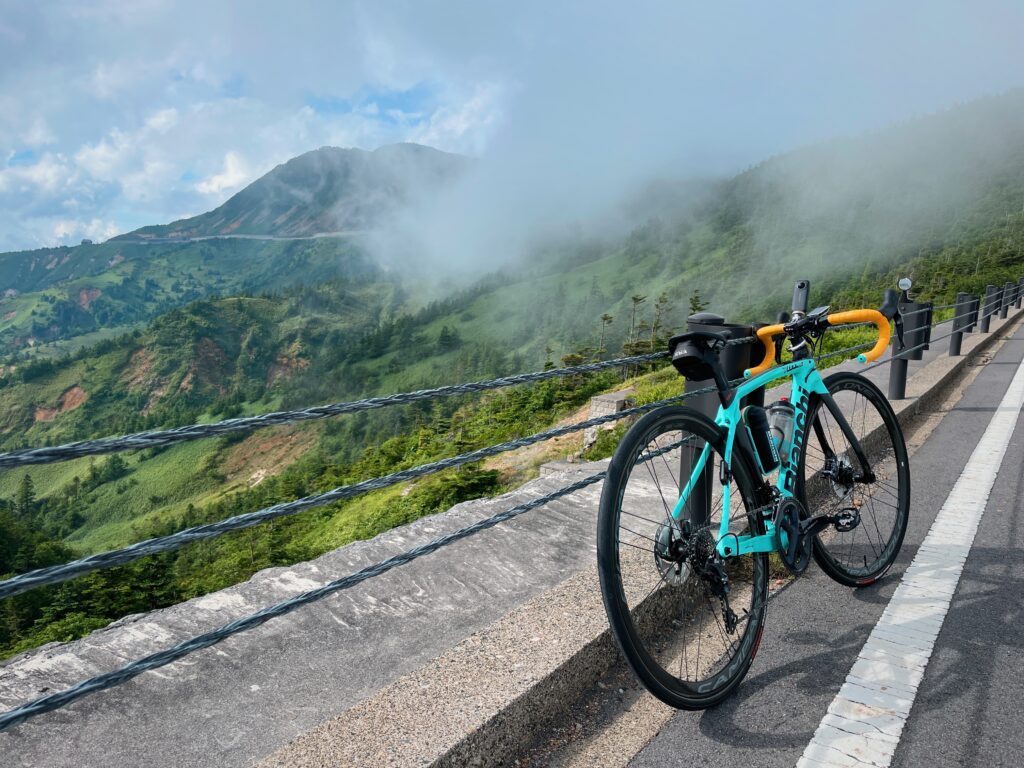 In Japan, there are only handful of mountain passes where you could reach timberline by bicycle and Shibu Pass is one of them.
Although I didn't feel much difference, as it's over 2,000m altitude, you might feel little dizzy due to thin air.
Take frequent rest, take pictures and enjoy the fresh air!
Highest point among Japanese national routes
There are 459 national routes in Japan and No.292 hits the highest point among all, 2,172m altitude.
If it's sunny, you can see an amazing view from here.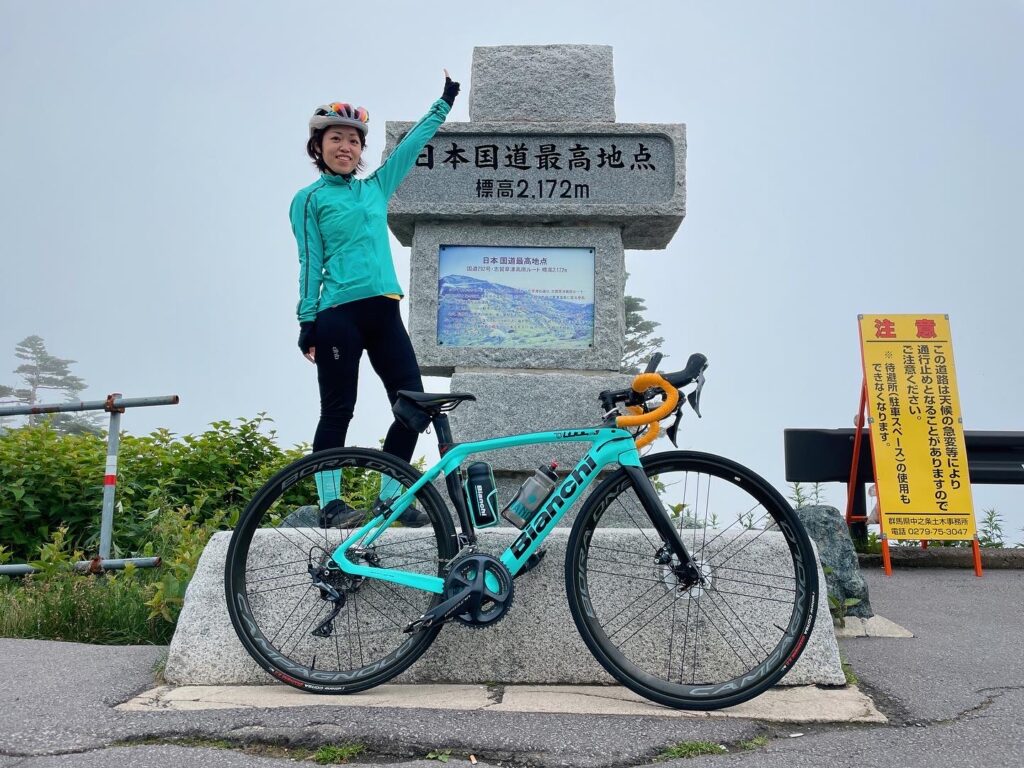 Yet, this is not the top of Shibu Pass in fact…
The summit is further few hundred meters away from here. Keep going and you'll get there soon!
Shibu Pass summit
On top of Shibu Pass, Shibu Touge Hotel is there.
The hotel is very unique, as it stands right over the border between Gunma and Nagano prefectures.
Left side of the hotel is in Gunma and the right side is in Nagano.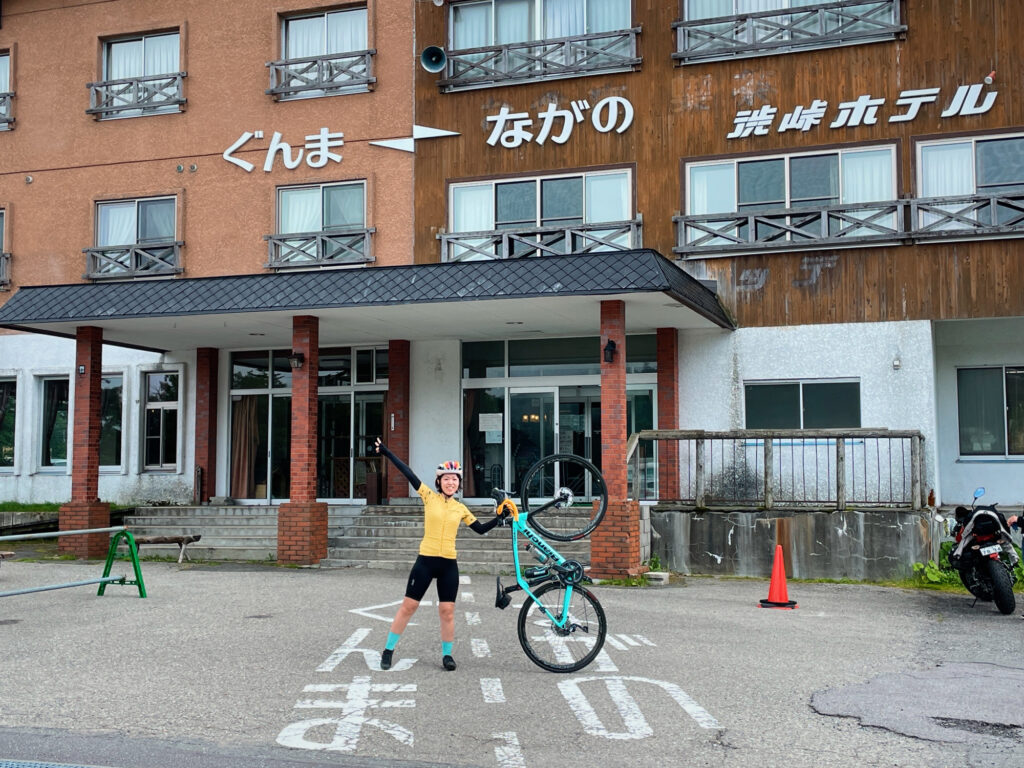 There're a restaurant and a bakery inside the hotel but they close quite early, at 15:00.
When I reached there, it was already nearly 16:00 and they were closed…
If you wish to stop by for a coffee and bread break, be careful with the time.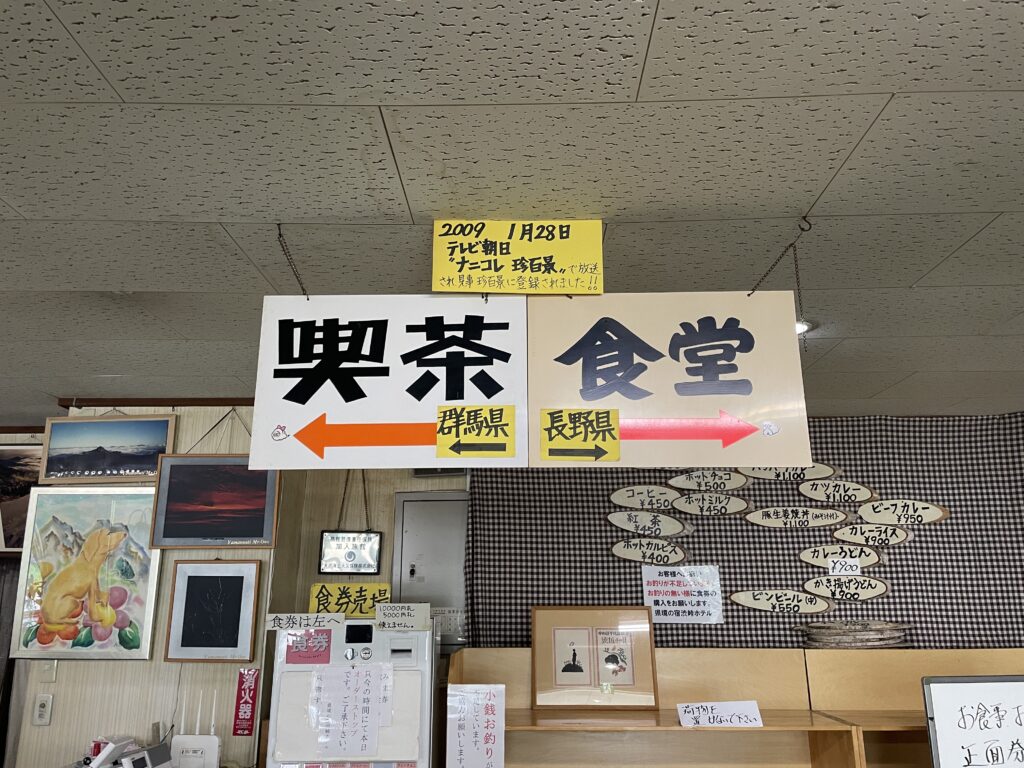 E-bike rental option
For those who are not so confident to climb Shibu Pass with road bike, there's an option to rent an E-bike in Kusatsu.
It will be fairly easy cycling with an E-bike.
However, I don't recommend riding it around Kusatsu city center, as it's quite busy with lots of tourists and the road is very narrow.
Anyway the city itself is rather compact and it's just the size to have a good walk.
Great weekend excursion
Shibu Pass is only few hours away from Tokyo, both by train and by car.
And the starting point, Kusatsu city, is one of the most famous hot spring towns in Japan.
This would be a perfect place for your weekend excursion to enjoy activities in nature and hot spring to heal yourself.
For enthusiastic cyclists, it would be a good stretch to your legs.
And with E-bike, even non cyclists can enjoy cycling along the beautiful route.
I hope you enjoy the article and feel like visiting here one day!